"Il Postino" (The Postman) (1994) is the final masterpiece by Massimo Troisi, who died in his sleep only a few hours after shooting ended.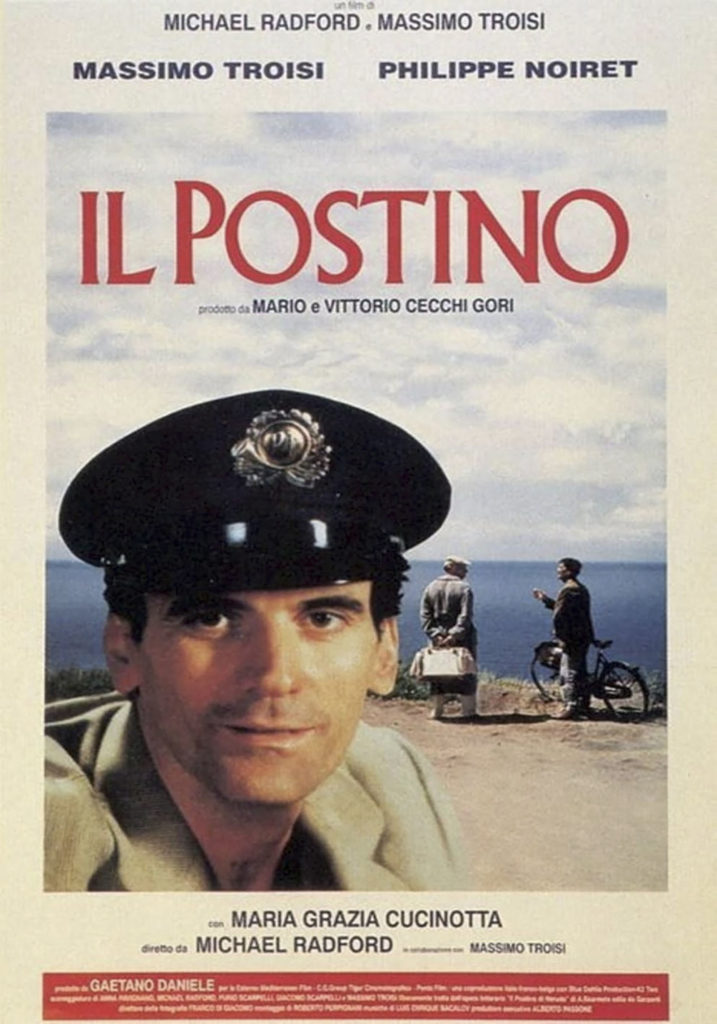 The film is set in 1952, when the poet Pablo Neruda took refuge in exile in Italy to escape the dictatorship in his country, Chile.
Though the plot is set on a Neapolitan island (Neruda took refuge first on Capri then on Ischia), the film's scenography was split between the village of Procida for the village scenes, and the bay of Pollara for all the scenes with landscapes, panoramas, beaches and routes undertaken by the Postman to get from the village to Neruda's house, also located in the bay of Pollara.
The film won an Academy Award in 1996 for Best Original Score, and has rightfully entered the history of world cinema as one of the best films.